Coordinating outfits can be the most fun part of getting your family portraits taken, or it can be the biggest headache. I personally love the puzzle of coordinating everyone (though no one in my family appreciates my efforts on this...and often times I will buy something--for my boys in particular--that is worn JUST for the family photo and never worn again. Totally worth it, IMHO).
Here are 15 Tips For Successfully puzzling out the wardrobe for your family:
1.
Think Coordinating Colors not Matching or Identical Colors.
My favorite way to decide on this is to go shopping (b/c I really do love shopping). Find ONE plaid shirt, floral printed dress, or patterned skirt that has three colors you absolutely love. VOILA! Now you plan everything around that one patterned item. Perhaps it is one of the girls' floral dresses in pinks and yellows and blues. Now everyone else will wear something from that palette. Choosing one starting point narrows your color palette down and helps you to plan the rest of the group much more easily. The three colors in your focus item will be your main colors, but grey, white, black and brown are available as free "accessories" to your main colors. Be cautious of using more than one patterned item. Too many plaids, patterns, florals, etc. become overwhelming to look at and can detract from the overall awesomeness of your final image.
Here are some super adorable shirts and dresses (these are from my favorite online boutique Poppy and Dot) for examples on what I mean by this. The mustard yellow dress could be a pop of color and the rest of the family is in more muted, complimentary colors with a mustard yellow hair bow on a girl, or yellow Mary Janes on another girl; mustard suspenders or a bowtie on a boy to tie everyone together. The key to this tip is to use the first chosen item of clothing as your inspiration for the rest of the family's outfits. See tip number 14 for whose outfit I think should be decided on first.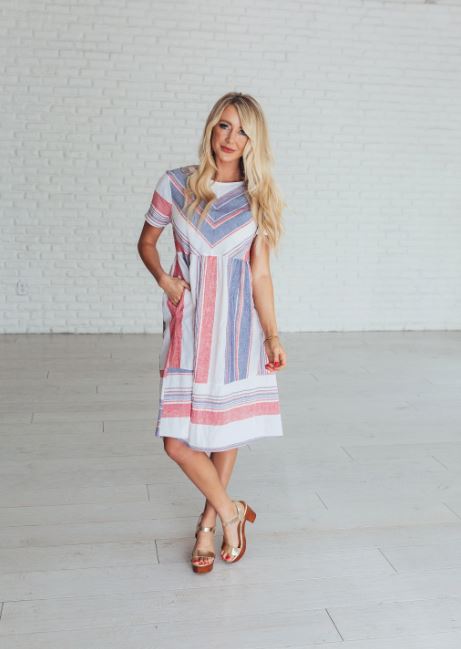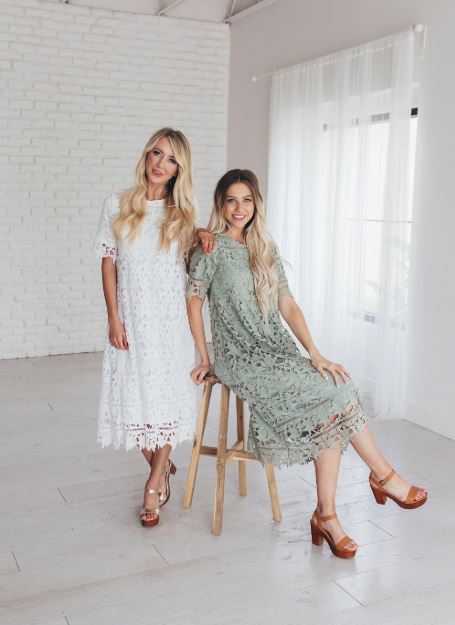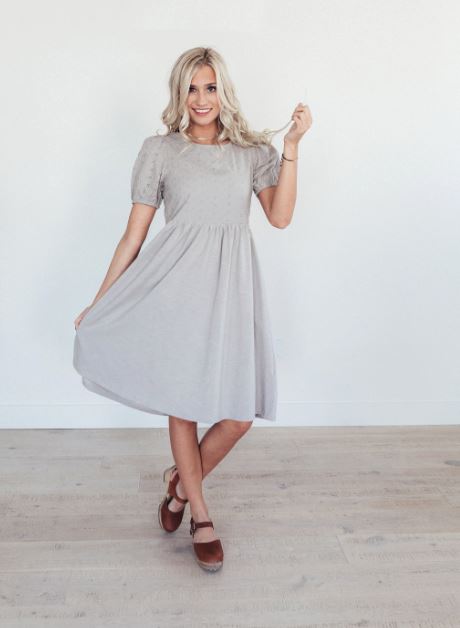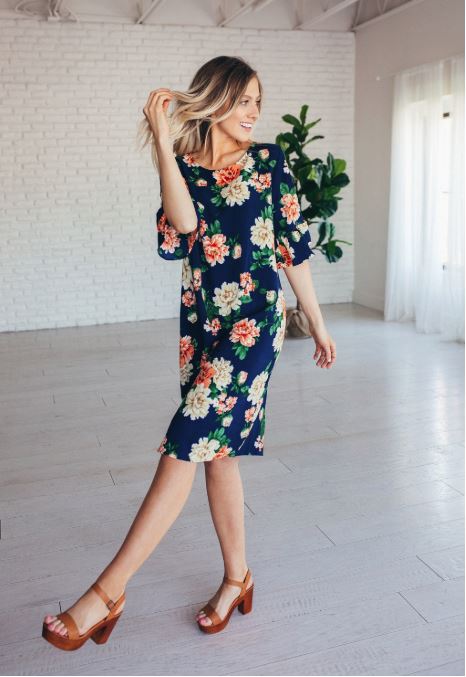 Disclosure: Some of the links below are affiliate links, meaning, at no additional cost to you, I may earn a commission if you click on link and make a purchase.
2.
Use Your Home Decor and Style for Inspiration.
Look around your home. What colors do you gravitate towards? Do you like things more bright and vibrant? Or more grey and neutral? These images will be hanging up on your wall in your home for a year or more, consider the wardrobe combo and how it will look with your current home decor set up before choosing your color palette. It might be helpful to decide ahead of time where the prints of the family photos will be displayed to inspire your clothing choices. If home decor is not really your thing and you are still struggling for a good color palette, consider checking out a color design site like Shutterstock or Design Seeds or Colour Lovers and Snappa for design and color combination inspiration.
3.
Layer and Accessorize
Accessories and layers make for nearly unlimited options for pulling all your colors together. Scarves, headbands, cardigans, ties, hair bows, colored tights all add interest and help tie in your color scheme. Boys can be more difficult to accessorize but think layers of shirts, vests, suspenders or ties. Remember the goal is not to MATCH, but to compliment with the colors. Tie in different colors with hairbows and headbands rather than giving girls matching hair accessories. Have some family members in short sleeves (or rolled long sleeves) and others with long sleeves.
4.
Envision Your Family from the Bottom and the Top
Remember that it isn't just the shirts and tops you have to work with here. Pants, skirts, tights, and shoes are ALL great and very important in the overall look of the image. Pops of color can easily be added with the right pair of shoes or a fun colored skirt. Try and keep the color palette balanced from top to bottom of your family photo. It is important your main colors aren't all just in the shirts, hair or accessories. And just as important as adding fun colors with the bottom half of the outfit, watch out for distracting socks or holey worn out shoes (please, for the love, no athletic shoes where possible!). Bad shoes can break a great photo so close your eyes and picture the whole image from top to bottom and think of what else you might need. Which brings me to the next tip...
5.
Envision Your Family from Left to Right
There are natural pairs in a family. Possibly the mom and dad, grandma and grandpa, twins, mom and baby, or in multi-family images, the smaller family groupings generally go together, etc. These people will most likely be standing next to, or very near each other. Try and envision them next to each other and make sure they aren't too closely coordinated and matching and that they compliment each other well in the photo (yes, the one you are picturing in your head). Your photographer, or me if I am doing your pictures, will make efforts to break up colors and patterns and you can help make that happen how you want with some planning ahead.
6.
Avoid Logos, Characters and Large Prints
I generally advise steering clear of clothing with large logos, characters or Screaming Prints. Even Nike, Gap, or other seemingly small logos can be noticeable and distracting in a family picture. Characters on shirts, shoes, and accessories are also extremely distracting and will definitely be something you regret when you get your pictures back. Text phrases on shirts, though super cute and often very funny, will be the only thing you see when looking at your final images. Save those shirts for your social media selfies.
7.
Timeless and Classic rather than Trendy and Dated
Styles and fashion come and go. And though looking at some of the trends through your photos can be a source of great entertainment (the height of my bangs in 1985 may have won some serious awards), it also dates your images and prevents them from being the timeless classic you are looking for.
8.
Consider and Plan for the Weather.
This has happened to me on countless occasions both while being photographed and while watching with great sympathy as the family I am now rushing to photograph freezes half to death in the sub-zero temperatures in their short sleeve shirts, skirts and shorts. No one is relaxed, and the images are not as great as they could have been if you weren't shivering and miserable. Nothing is worse than being miserably hot or cold, even in the perfect outfit. If it is winter, plan for coats, gloves, hats or scarves. In the summer, or late spring, dress in layers that you can take off so you don't get hot and sweaty. The less miserable the experience is, the more likely you will be able to talk your kids into doing this again in the future!
9.
Less Skin, Less Fabric
Bulky or baggy clothing is not flattering on anyone in pictures. Even if you are self-conscious of your body, fitted clothing ALWAYS photographs better than baggy shirts or chunky sweaters. The camera can't differentiate what is extra material and what is actually you. A baggy shirt does not hide anything, it just makes you look large. This even goes for those bohemian sleeves on shirts that are really in style now. I love those shirts, but large billowing sleeves will look like large billowing arms, or one giant billowing body with no arms at all. Trust me, fitted clothing is best. I don't mean skin tight, just fitted. On the other hand, too much skin in general is also generally not flattering . Low cut, revealing shirts, strapless dresses and tops (unless you realllly love your arms), short shorts or skirts, are very rarely flattering on adults and are often the biggest complaint I get back after showing clients their images (ie: "I love everything about the picture, but my arms look so fat!" Or "everyone looks so cute, except I can't stop looking at my thighs in the picture.") If you have an ounce of concern about your arms, boobs, upper thighs, etc. keep them covered, or I promise it will be the first thing you look at!
10.
Try on the outfits in advance
Don't wait until the morning or evening of your photo shoot to see everyone together in your combined colors. Doing this ahead of time might seem like a hastle, but it will help you see what other accessories you may want to add, or help you notice those distracting athletic shoes that your son insists on wearing so you can navigate that issue ahead of time. This step almost always guarantees you will end up loving the clothing combination you put together b/c it gives you time to find or purchase the last "perfect" item that you wouldn't have had time to add in before the shoot. There is something extremely satisfying about putting the final touch (whether it is a bracelet or a scarf) that perfectly ties your whole crew together.
If you waited a little too long to try on the outfit and you are DYING b/c a scarf, tights, or Red Mary Janes would have been the perfect piece to your family portrait puzzle, try Amazon. I am a HUGE fan of Amazon Prime (as you can see it is a bit of a problem, actually). In two days you can get pretty much any accessory you might need. I did a super quick search on Amazon for leggings, scarves, shoes, suspenders, and hair bows and found all of this. You can judge me about my Amazon issues later, but I will get you that perfect accessory in two days!!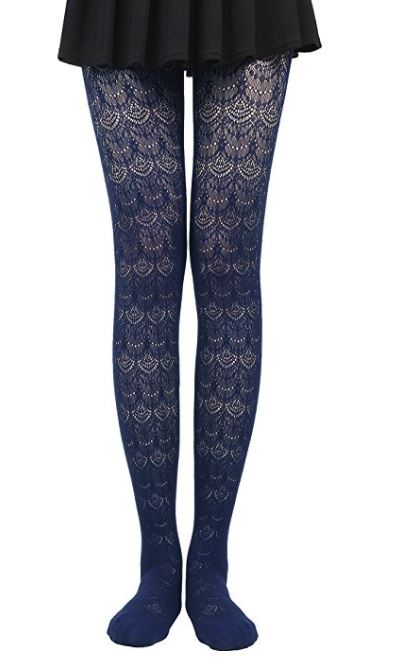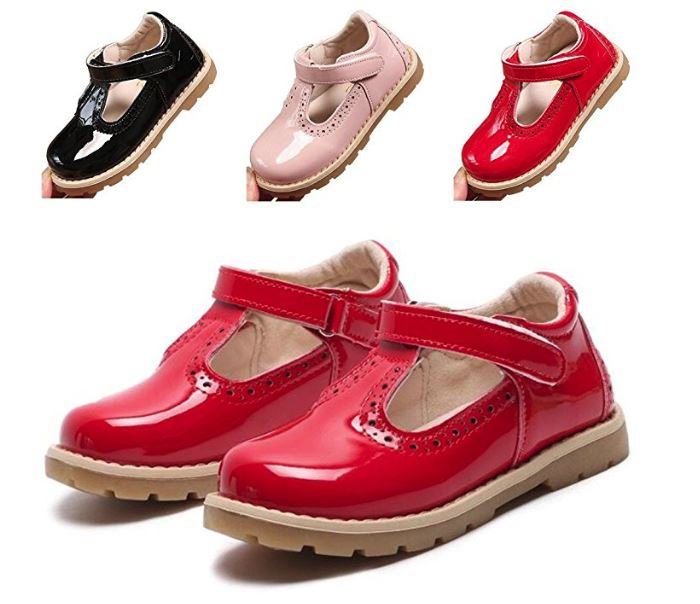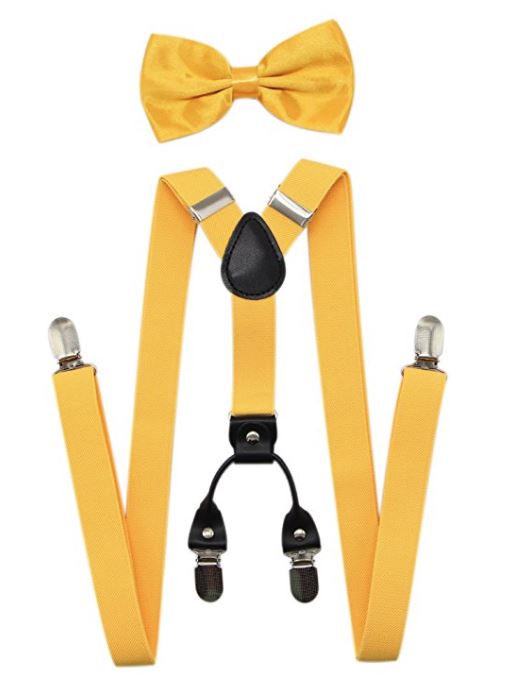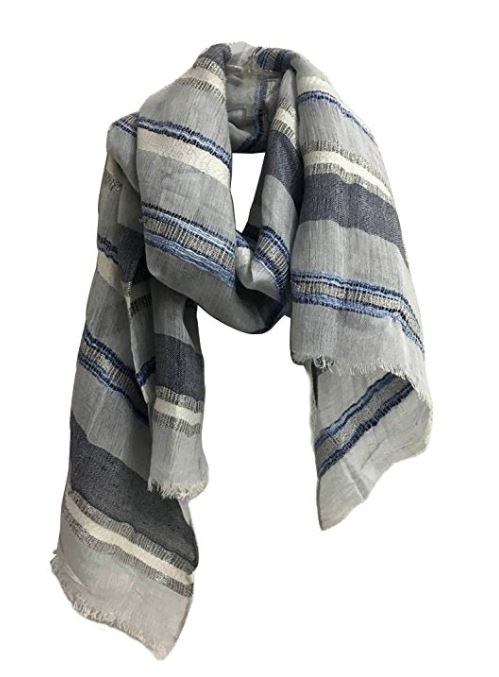 11.
Match the Style of Your Location
Keep your location in mind when you are picking out your outfits. An urban setting vs a more rural outdoor setting may lend itself to different wardrobe choices. Think complimentary tones with the potential backdrop of your images. You can ask me for suggestions based on the location of your shoot. I always have an opinion on this! ;)
12.
Use Texture and Pops of Color
Since we are avoiding matchy-matchy, but still want to compliment each other, a great way to do this is to use textures. It creates depth and interest in your photos while still maintaining the complimentary tone of your outfits together. Mix cotton, denim, tweed, and lace. Texture can reflect age and personality within the family as well. Frilly lace vs. sophisticated tweed also showcases personalities. Another way to add interest and dimension is to keep the colors all neutral and add one small bright, fun and consistent color on each person. Everyone in navy with a red bow, red shoes, red earrings/bracelet, red suspenders...etc. This can be a fun way to match without matching!
13.
Avoid High Maintenance Clothing and/or Accessories
If the headband keeps falling off, or you are going to be constantly fidgeting with a certain shirt or skirt, you decrease the chances of loving all of your pictures. High maintenance clothing makes for self-conscious expressions, fidgety arms and hands, and/or irritated family members. It can also make for cute hair in the beginning and crazy hair at the end...keep it simple and easy to avoid grumpiness or bad pictures. Once the session begins, the only thing you want to worry about is happy kids and smiling faces...not adjusting hair bows or arguing with the whining kid who hates his uncomfortable suspenders.
14.
Don't Forget About Mom
Usually, I suggest mom picks out her outfit first b/c too often she is the one who chooses last and then can't find the perfect outfit to match how cute the rest of her family looks. And let's be honest, mom is the one who wanted to get these dang pictures taken in the first place! Make sure Mom likes the way she looks and is in an outfit she loves. This is easiest to do by having Mom's outfit be the first outfit and then everyone else's clothing and accessories are chosen to tie in with her outfit of choice. I love Poppy and Dot, Piper and Scoot, JessaKae, Mindy Mae's Market and of course Target for fun starting point clothing for mom and daughters. If you find anything at Poppy and Dot that you love, use the coupon code: ChelseaA10 and get 10 percent off your whole order!
15.
Ask Your Photographer for Help
I LOVE shopping for clothes and accessorizing. If you need help or suggestions before your shoot, just ask me. Send me pictures or video and I will tell you what I think and offer suggestions for what I think might work better.
Happy Shopping! :)